Pieces of the Universe Dog Training is excited to bring Mindful Dog Training Camp for Kids, summer program.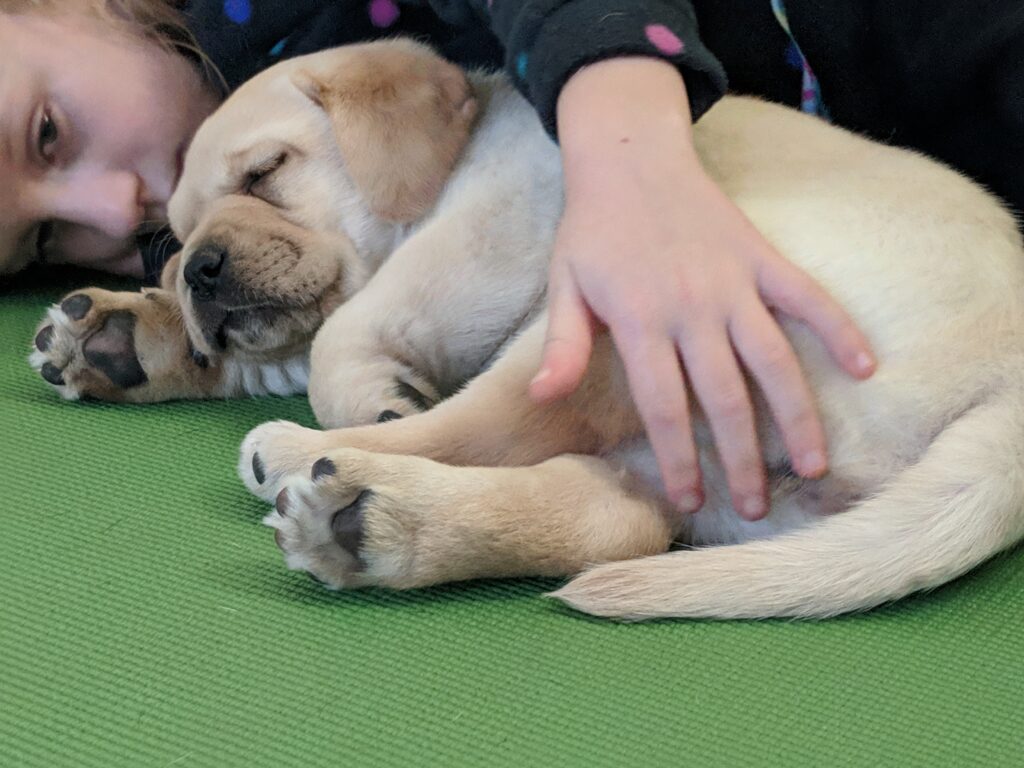 Kristin Tarnowski is a Certified Professional Dog Trainer. She holds a Masters in Education and taught Upper Elementary (9-12 year old children) for nine years, at Elizabeth Perry Montessori School. Kristin began training dogs in 1999 with Guide Dogs for the Blind. She also operates a small dog breeding program including heath tested and highly socialized French Bulldogs and Labrador Retrievers. Kristin also volunteers with various programs, including Rescue Programs, Search and Rescue with her bred and raised Lab, Jarvis. She also volunteers with Dogs Assisting Diabetics Foundation, a registered 501(c)3 nonprofit, she founded.

As a certified International Yoga Alliance Instructor Kristin, will implement Yoga training as a way to relax and feel peace.  Through Mindful breathing, concentration, and yoga postures, children gain skills that assist one to be successful in life through stress management and clear communication.  

Each child is paired with a puppy from a young litter, for a week of learning about puppy care, clicker training, socialization and relaxation techniques.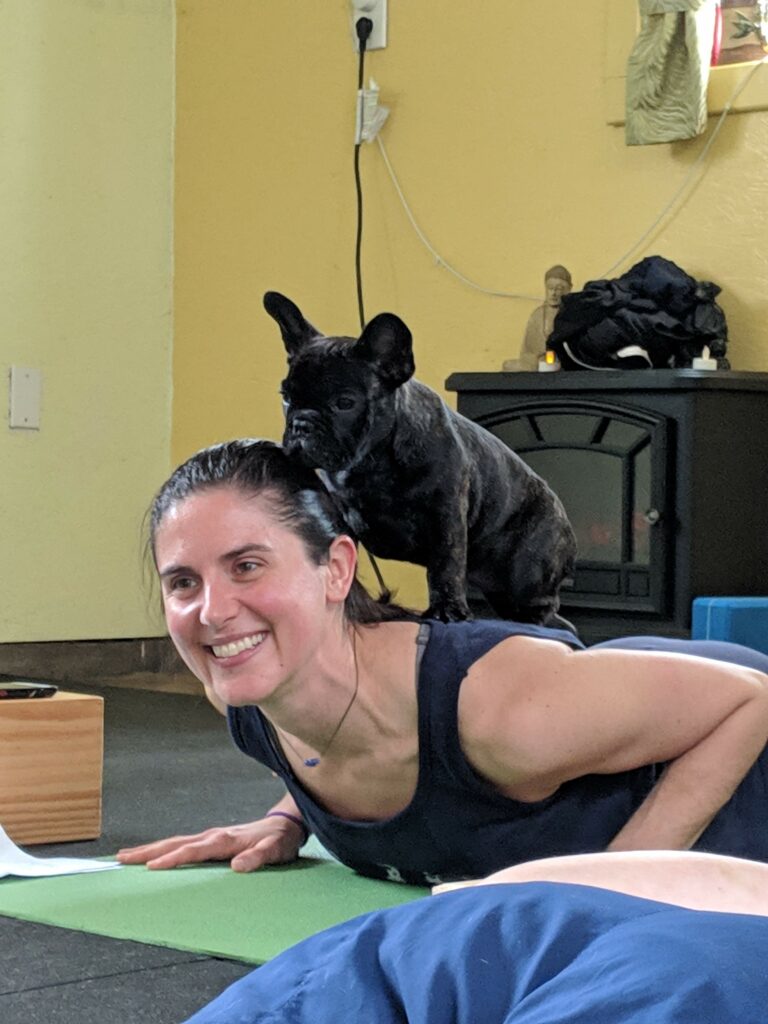 How does Yoga fit together with Dog Training?

The children are each paired with a puppy from a young litter being raised at Pieces of the Universe. They are shown how to socialize, train and interact with the puppy in a positive and relaxed manner.

When puppies are napping, children will practice Yoga movements, which include mindful breathing and concentration. There will also be some fun craft time and . When the puppies are awake, we will cover basic anatomy, dog behavior, how to safely work with dogs and basic clicker training skills.