Pieces of the Universe Dog Training is excited to announce the return of Medical Alert Dog Training Workshops.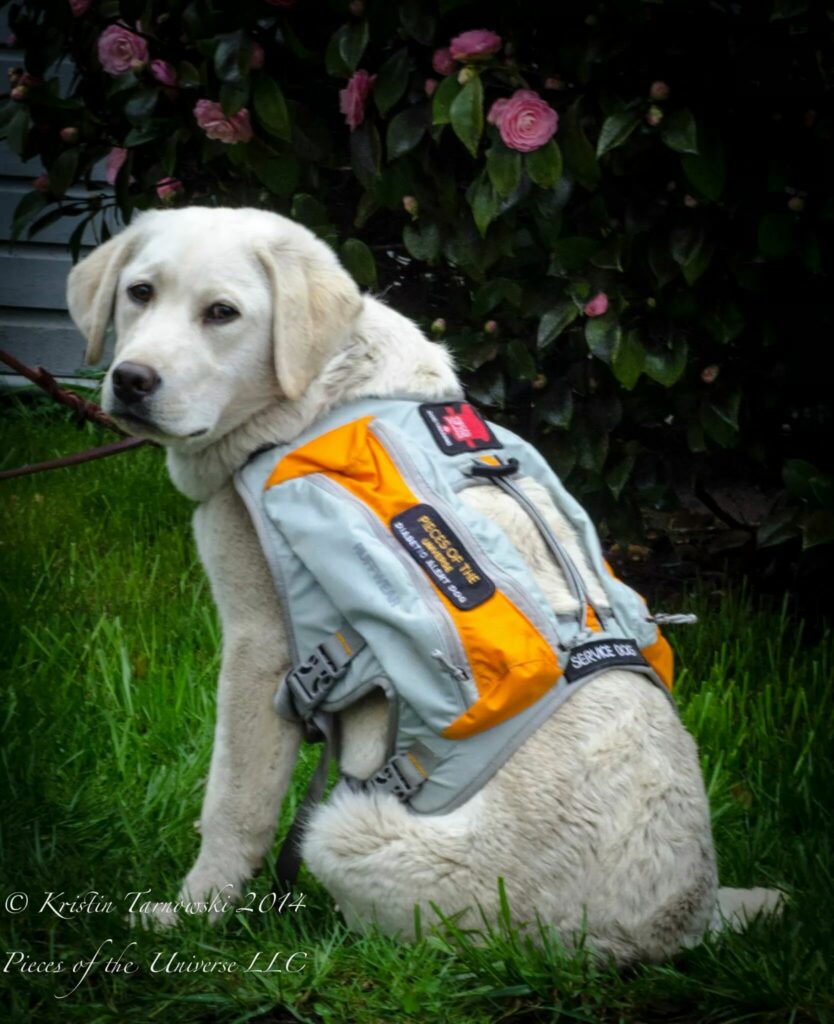 Do you have a well mannered dog at home and would like to learn how to train him/her to be your medical alert service dog? Are you looking for a new puppy to train for your medical alert dog?

This workshop is for people wanting to learn to train their own dog to be a diabetic alert dog. This workshop is open to all age dogs and puppies (over 8 weeks), as well as all age handlers. Minors must be accompanied by an adult. All handlers must be comfortable and able to sustain two consecutive days of physical activity for seven hours per day. Wheelchair accommodations can be made, but the handler must be able to bend over to his/her dog.)

Workshops are taught by Kristin Tarnowski MEd, Certified Professional Dog Trainer and American Kennel Club Canine Good Citizen Certified Trainer, who has been training diabetic alert dogs for 19 years. Over the many years of training and hundreds of service dogs she has directly trained through private lessons, workshops and fully trained placement, she stands out in the industry as a highly qualified service dog trainer. Kristin began her dog training career with Guide Dogs for the Blind where she became a leader, overseeing the training of many Guide Dog Puppies. This background and her fun and easy way of teaching gives both the dog and handler a happy, relaxed, and educational experience.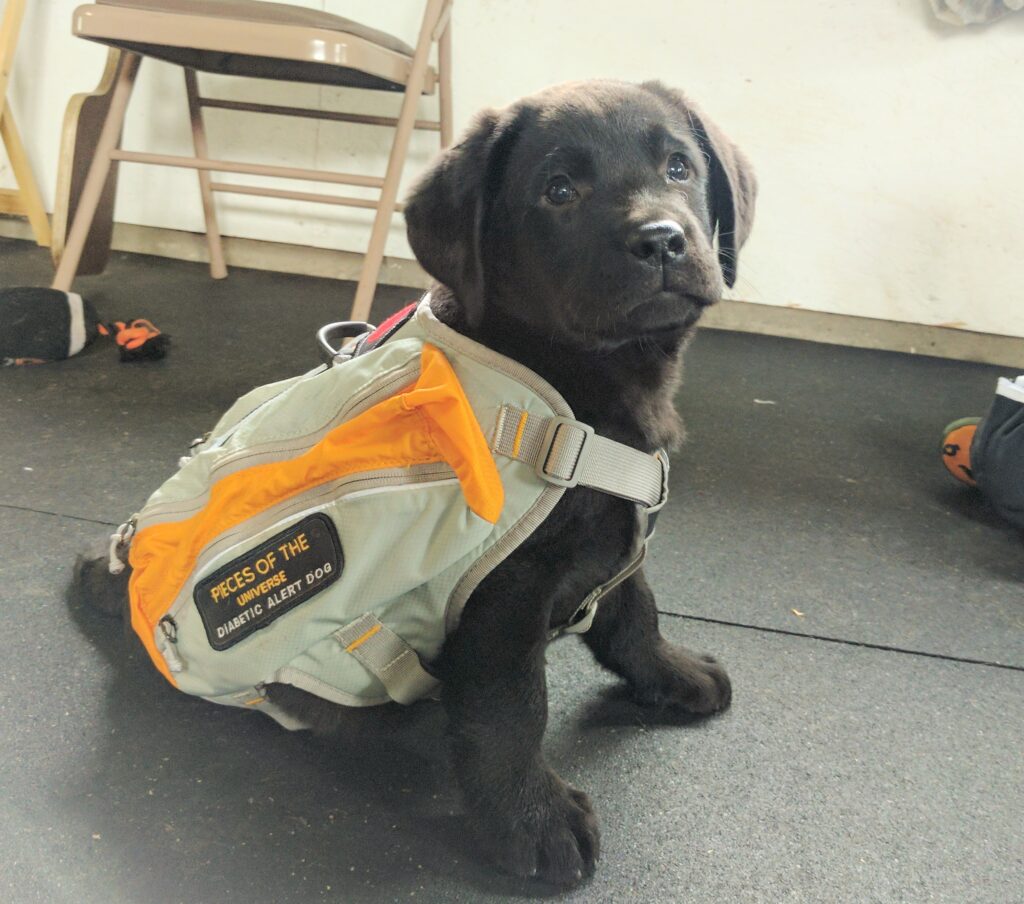 Skills Learned:
Alerting for low and high blood glucose levels and/or other medical conditions. (Ask if your condition is scent related)
Pairing Scent with Alerts
Special circumstance alerts
Proper people interactions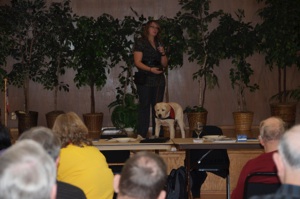 All training is done through fun games and lots of treat rewards.

All training is done with Positive Reinforcement and Clicker Training, as well as through fun games and lots of treat rewards. . No previous experience needed.
Your dog doesn't need any previous formal training but s/he does need the following skills:

Able to walk on leash, some pulling is ok
Physically able to walk for several hours a day and up and down stairs (young puppies are exempt from this)
Able to work without the use of a chain, prong or shock collar
Food/toy motivated (if s/he is shy about food/toys in public, but ok at home s/he may still attend)
No people or dog aggression (**If your dog arrives to the first day of the first workshop and is showing signs of aggression to people or dogs in any manner, your dog will be asked to leave. You will have the option to audit without your dog but will receive no refund whatsoever)
Basic obedience (sit, down, stay)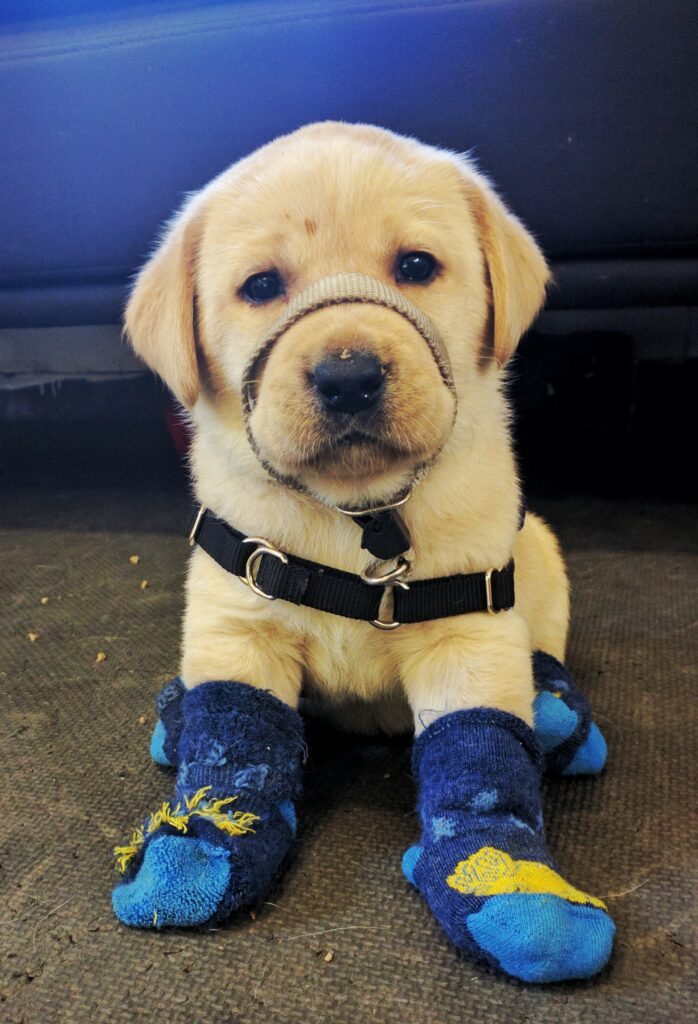 Workshop is broken into three different weekends.

Weekend 1 covers Obedience and Public Access

Workshop 2 covers beginning scent work, alert training and pairing scent and alert

Workshop 3 covers advanced alerting, alerting in unique situations, Public Access Test, AKC Canine Good Citizen Test

All workshops MUST be attended for all days, all hours. If you miss any part of the workshop series, you will forfeit any deposit and/or previous payments. No makeup options available and no refunds available for any reason, under any circumstance.

Do you have a dog that you would like to do At-Home alerting ONLY? We are offering a discounted and shorter version of each workshop for learning scent and alerting only. You will attend class 2 and 3. Class 3 will end just before the Canine Good Citizen and Public Access training, around 1:00. You will not receive any endorsements to your dog being a Service Dog, only a dog trained to detect and alert to low and high blood glucose levels.

Cost for this part of the workshop is $3,000, divided into initial deposit of $1,000 due at the time of application. $1,500 is due at the start of Workshop 2 and your deposit is rolled to Workshop 3. At the start of Workshop 3, your $1,000 deposit will be applied and balance due is $500, at the start of class.

Cost for the full workshop is $5,400. Payment is divided into an initial deposit of $1,000 due at the time of class application. $1,800 is due at the start of workshop 1, the $1,000 deposit will roll to your last workshop. $1,800 is due at the start of workshop 2 and at the start of workshop 3, your $1,000 deposit will be applied and a balance of $800 will be due at the start of class.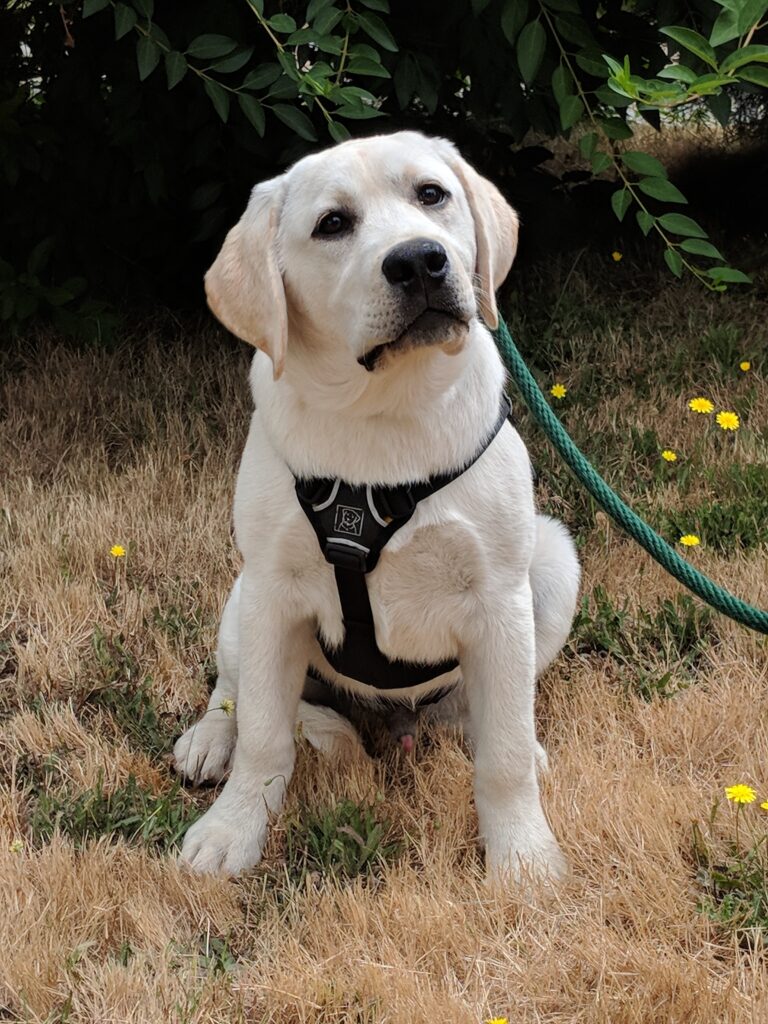 If you are uncertain about your dog's ability to attend this seminar and perform as a fully trained service dog, you are able to bring him/her to Pieces of the Universe to have an evaluation done.  Evaluations are $120 and will take about an hour.